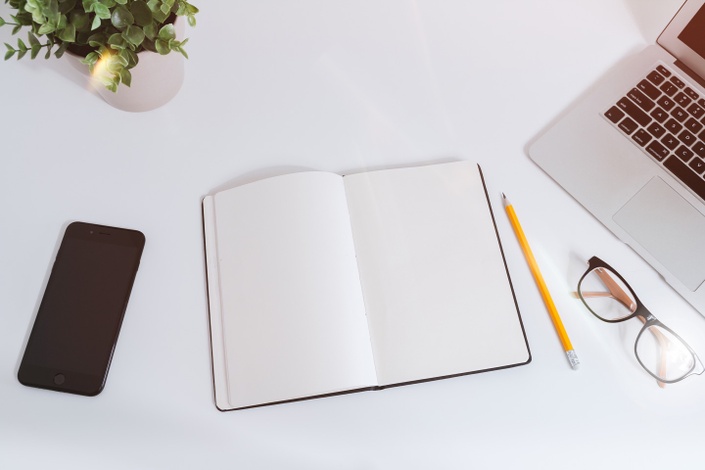 Blogging 101.1 - Successful Blogging to Level up Your Current Business
Your Ultimate Guide in Creating a Strategic and Functional Blog for your Business
Enroll in Course
I SUPER LOVE TO TEACH YOU STEP-BY-STEP
HOW YOU CAN BLOG EFFECTIVELY EVEN IF YOU ARE NOT A WRITER AND NON-TECHIE
Welcome to Motherant.Com
Are you a Working Mom who is tired of feeling guilty because you don't get to spend MORE QUALITY TIME with your family especially your baby?
Are you a Stay-at-Home-Mom who hates being judged because you have no income source and you wish to earn from home while doing your Mommy duties?
Do you have a business that NEEDS a website or blog to ATTRACT MORE CLIENTS and ESTABLISH LONG-TERM RELATIONSHIPS?
Dear Friend,
If you answered "YES" to any of these questions, then this message is for YOU!
What if 6 months from today, you find yourself:

Managing a profitable blogging business from the comfort of your home, doing services you love or selling products you always wanted to create, while taking care of your baby?
Blogging and promoting your business and earning up to 200% more clients and sales?
MY FRIEND, this is Charlyn June for Motherant.Com telling you, YOU CAN DO IT EVEN IF YOU ARE NOT A WRITER OR NON-TECHIE!
You just need to be coachable, an action-taker, and NO QUITTER.
I will be teaching you the MOST IMPORTANT SKILLS and STRATEGIES you should know in order to create a WEBSITE OR BLOG THAT CONVERTS.
I believe that when you start a blog, you already started a business!
BUT, WHY A BLOGGING BUSINESS?
It is one of the most effective ways to build authority in whatever field you want to STAND OUT. (Ex. If you want to be trusted as an online coach, you have to have an online portfolio where your customers can go check you out)
You can do almost anything you love inside a blog and earn from it. You can be a travel blogger, food blogger, pet blogger, health & lifestyle blogger and earn from sponsored ads. You can be a mommy blogger, sign up for affiliate programs and earn from commissions. You can be a digital entrepreneur and sell your e-books, e-courses, etc. You can be a book author or speaker and share your tips and stories to your audience to gain more event invites...and MANY MORE!
Owning a blog (which means owning a personal address in the internet), gives you full control of what you want to publish for your target market to read. You have full control of the branding and design.
Finally, it is a part of a SALES FUNNEL, which is a MUST if you want your online business to be profitable.
HOW THE BLOGGING BUSINESS CHANGED MY LIFE & HOW IT CAN CHANGE YOURS TOO!
Are you struggling right now? Do you think you are Non-Techie?
Hey, I was once in your shoes.
I also struggled.. and failed many times.. I even gave up once because I thought this business and career wasn't for me.
People didn't believe I can do it anyway.
They even judged me when I left my PERMANENT position in the government to pursue my online freelancing career.. BUT ONE DAY, things changed..
I earned my first client (after my resignation). I was hired to write 5 blog posts about beauty products. After that, he hired me again and raised my rate. This started my online freelancing journey.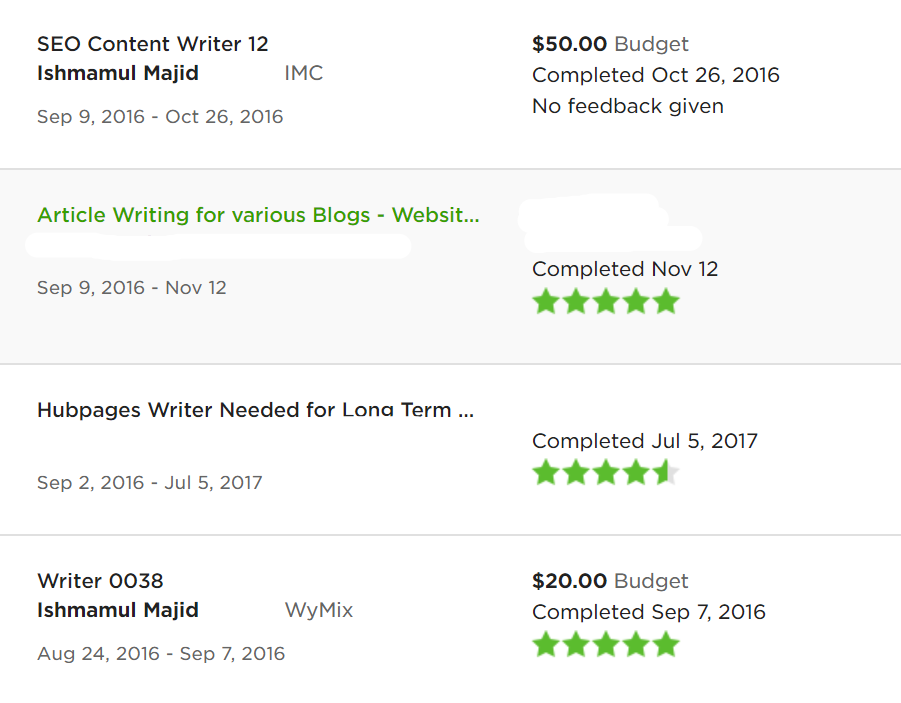 But, what did I do differently? Why was I hired for this job?
I had an existing online portfolio. I have a free-hosted Wordpress and Hubpages blog where I gather all my writing samples that time. It made me stand out from my competition. I left my job in the government first week of August 2016, and look, it took me NOT even a month to earn my first client.
And, if you will notice on the screenshot, I earned two more clients in September (one of which I just recently ended the contract with because I needed to focus on my own products.)
At present, I receive more than 30 invitations to interview a month (4 or more a day).

Most of the time, I won't answer irrelevant invites and if a job post looks interesting, I would accept the interview. Here's a screenshot of one of my recent interviews: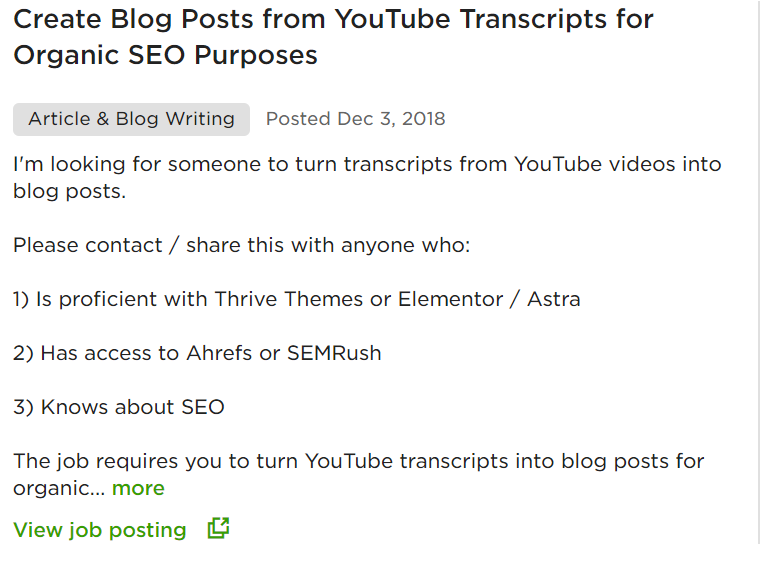 Here's what the client said when I sent him my cover letter.

And, when I followed up:

Through the years of being an online freelancer, I had been observing what my clients were doing inside their own online businesses. I took note of their strengths and weaknesses, I learned new skills such as SEO, E-mail Marketing, and SMM. I even enrolled in several free and paid courses and read thousands of blog posts to validate every learning.
What I realized is that:
"A business NEEDS a WEBSITE OR A BLOG" no matter what niche your business is. Look at how many business owners are looking for blog post writers for their businesses. They are willing to pay, why? Because it is part of today's online trend. It helps you gain more customers and sales online.
And so, I took this career even MORE SERIOUSLY. I listed the most important tools an online business must have and studied the easiest ways to launch a website. Eventually, I put up my own self-hosted website to test if everything I learned works for me too!
Guess what? IT DEFINITELY WORKED! I gained more projects as an online freelancer and now, I am selling my own products in my blog to earn extra income. Agencies are contacting me directly online or through my mobile and e-mail to talk about new projects.
One thing more, now, I can bill my clients with higher rates than before.
If it worked for me, my students, and MY CLIENTS (who have different types of businesses), it will surely work for you too!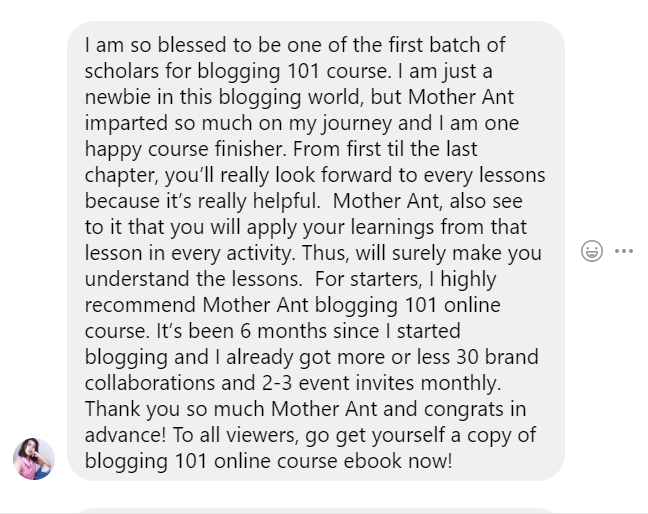 But, Charlyn, How Can I do All of These? I have a baby who is very clingy.
I understand.
I started working from home when I was 7 months pregnant and my baby is turning two already.
I admit, things were not so easy at first. I had to baby-wear her when she's asleep so that I can work.
The moment na nasanay na siyang matulog na wala ako sa tabi niya, I had to adjust my schedule and work at night so that I can play with her at day time which is my favorite part of Working from Home. Of course, I sleep when she takes a nap to regain my strength and I have a power nap in the afternoon.
What if I am NOT TECHIE?
I already coached some students who admitted they are not techie but after watching the videos in the Blogging 101.1 Online Course, here's what they say:
😎"Nung una, hirap na hirap akong gamitin ang Wordpress....
...noong napanood ko iyong mga videos mo, nagkaroon na ako ng idea kung paano gawin iyong mga gusto kong gawin dati pa.." - Florence


😅"Paggawa lang ng menu sa website ko, inaabot na ako ng two weeks.. Dahil sa mga shi-nare mong information at step-by-step tutorials, na-realize ko na parang pagluluto din pala ng adobo ang pag-design ng website. Kung may tama kang information at alam mo na ang recipe, madali na lang ulit-uliting gawin.." - Gemar
Ako din, hindi instant na alam na ang Wordpress blogging. I was just introduced to this platform by a very honored mentor (already in heaven).
It also took time for me to learn. Ang una kong pinag-experiment an ay isang local government unit website.
When I entered the online freelancing industry, pinag-aralan ko pang mabuti and Wordpress and ibang tools and if clients request me to do new task sa kanilang website, I would dearly accept it and learn as I go.
But, you are most privileged because you don't need to learn all of this alone. I will share with you the EASIEST AND MOST EFFECTIVE WAY to learn Wordpress Blogging and Design even if you are not TECHIE and you are not A WRITER. You don't need to be both!
This program is perfect for Working Moms, Stay-at-Home Moms, and Aspiring Entrepreneurs who want to learn about Blogging and how to use it to level up whatever business you want to pursue.
But, why are you sharing this to us?
After enjoying all the benefits of earning from home, it has become my passion to help fellow moms and aspiring entrepreneurs to land their dream home-based business and career.
This opportunity is meant to be shared because everyone has a unique talent to showcase. If you are likewise a passionate mom who wants to share her motherhood experiences through her blog, you can do it.
If you have a special skill you want to share and teach, you can do it!
If you feel like your God-given calling is in this type of industry, go on, realize it.
Finally, if you have a business idea in mind, I would love to help you make it into a reality and start living the life you ever dream of.
JUST IMAGINE ONE DAY..
You wake up enthusiastically because you don't need to drag your feet to work anymore. You will wake up early because you would love to prepare a healthy meal for your family.
You will wake up to prepare your kids for school and if they have events, you can go with them and watch whatever it is they prepared to show you.
Hindi mo na din kailangang mag-worry na uuwi ka ng gabi dahil sa traffic or sa overtime. You have all the time to cuddle with your baby, share stories with you husband, and have a SUPER QUALITY TIME with them whenever you want.
Most of all, you are helping earn a living kahit na nasa bahay ka lang
In the Blogging 101.1 Online Course, I will teach you how to:
launch a well-organized, properly designed, and functional blog (take note again, NO CODING) — appropriate for your chosen niche/business
monetize your blog selling your products/services
make your blog sell for you even if you are busy
be able to create engaging contents (readable, search engine optimized, grammar error and plagiarism free) to establish your brand and gain trust
learn and adopt the most effective digital marketing techniques for your business
add appropriate pages and contents
and more…
Let's get into more details of what are the "TREASURES" you will earn inside the course:
Chapter 1 – You will know the most recommended ways to earn more from your website depending on your chosen niche. You will also learn the Do's and Don'ts of blogging you can use to the advantage of your business. Finally, I will be teaching you how to create a strategic blog plan so you will catch the attention of your target market, gain their trust, and finally avail your products/services (free editable format).
Chapter 2 – This is one of the most exciting part. In this chapter, you will learn how to design a WordPress blog like a pro. NO CODING. You will learn how to choose the best theme, the right colors for your brand, how to create your own logo, add menus (what should be added and what not to add), create a professional looking ABOUT page, and adding widgets.
Chapter 3 – In this chapter, you will learn the basics of Search Engine Optimization (SEO) and WHY it is important for your online business. At the end of the chapter, you will be able to research your keywords and topics using proven tools, construct a compelling title that will surely generate clicks, where and how to add your keywords, and how to use the Yoast SEO plugin (FREE to use on paid hosted blogs).
Chapter 4 – We will be taking up grammar and formatting in this chapter. You will learn the easiest ways to check your blog posts for grammatical errors and check your contents for plagiarism. You will also learn how to add headings properly and how to place your images and videos inside your posts.
Chapter 5 – If you got issues about time management and consistency, this chapter can help. You will know how to easily gather ideas to write using a proven and effective strategy. You will also learn to create a monthly schedule and keep writing even during your lazy days.
Chapter 6 – Finally, in this last chapter, you will learn the basic and proven techniques to drive traffic to your blog. You will learn how to optimize and use your social media profiles, build an e-mail list, and use other platforms to generate free traffic to your blog.
DOES IT SOUND OVERWHELMING?
No worries, I will be coaching you closely. If you enroll in the Blogging 101.1 Online Course, you will get access to:
20+ Video Presentations and Tutorials
a PDF

file

version you can read if you prefer
Downloadable Blog Plan

format

and Monthly Schedule Format
Activity Sheets (10+ Activities to make sure you get positive results)

Printable

Checklist

and Planner/Journal
Private Group Chat
E-mail Newsletters, Facebook LIVE, and more…
PLUS!
Once you become a student of the Blogging 101.1 Online course, you will qualify as an affiliate and earn Php999.00 for every sale closed using your unique affiliate link.
This allows you to earn while creating your own products.
If you already have a product, the affiliate program will be a great way to earn extra cash.
To enroll, just click on the "Enroll Now" button above or below this page.
Paypal - Send to a Friend (to avoid charges)
Pay to - [email protected]
No Credit Card?
You can deposit your payment thru our PNB Bank Account:
Account Name: Charlyn June F. Awing
Account Number: 220110100357
BDO Cash Card Deposit:
Account Name: Charlyn June F. Awing
Account Number: 5267 2700 3839 7515
You can also remit thru Western Union, Cebuana or Palawan Express:
Name of Receiver: Charlyn June F. Awing
Address: Baguio City
Send a clear photo of your proof of payment so I can enroll you manually:

BUT, WAIT! I HAVE NO BUDGET FOR THIS COURSE YET!
I totally understand, my friend.
That is the reason why, I created an e-book version for you if you really can't afford the course yet.
The contents are the same. You will learn everything I mentioned above, except that:
You won't have access to an exclusive one-on-one coaching with me.
You won't have access to additional bonuses.
And, next year, the course will be updated with MORE AWESOME INFORMATION for your blogging business to prosper so the price will increase to 10%! But, if you buy the course today, you will still get all the updates and additional information with no additional cost
You might ask, "Can I really do this?"
Check out what other students say: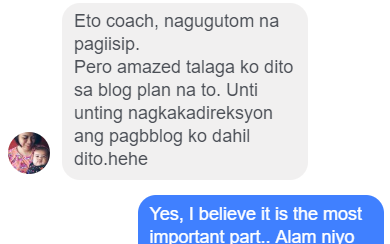 Your Instructor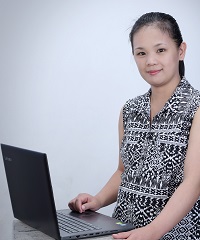 Blogger/Mom/Entrepreneur/Online Freelancer
I am dedicated to helping freelancers, personal brands, and small-scale businesses to level up and earn what they deserve.Visit www.motherant.com to know more about me and my business or you can contact me directly at [email protected] if you have questions.
Course Curriculum
Introduction
Available in days
days after you enroll
Chapter 1: More About Blogging
Available in days
days after you enroll
Chapter 2: Blogging with Wordpress: Design Like a Pro
Available in days
days after you enroll
Frequently Asked Questions
When does the course start and finish?
Once you enroll, the course will start immediately. You can watch and do the activities during your most convenient time.
How long do I have access to the course?
Once enrolled in this course, you will have a lifetime access to it. Plus! if there are updates and additional lessons, you will also get it with no additional cost!
What if I am unhappy with the course?
We would never want you to be unhappy! If you are unsatisfied with your purchase, contact us within the first 5 days of your enrollment and we will give you a full refund.
100% Money-Back Guarantee!
If you are not happy with the course, you can just e-mail me and I will send you a full refund provided that you have finished the first Activities first and you can't see feel any difference.